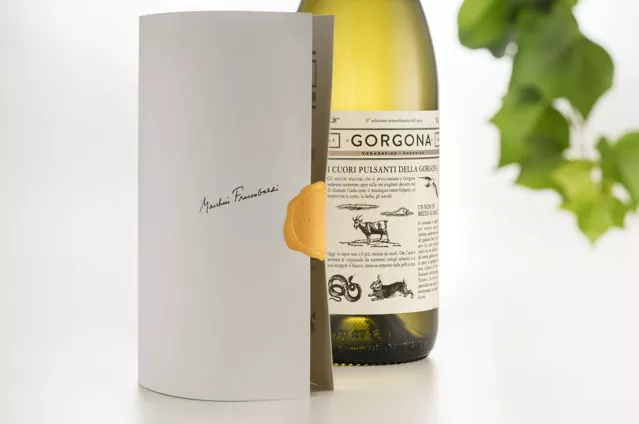 The best Tuscan white wines
Tuscany is home to some of the best Italian wines and is renowned for its excellent winemaking tradition. Although they produce both red and white wines, Chianti is considered the queen of Tuscany, as it is known and appreciated all over the world. However, the vines that give us these precious nectars are many and widely varied and due to the favourable and versatile Tuscan climate, vines are cultivated in various different conditions. For this reason, among the best white wines, you will notice that they are produced in areas very distant from one another and are embodied by different territorial and climatic characteristics. It is therefore worth knowing that these particular white wines are making their way to becoming some of the most appreciated and sought after wines in Tuscany.
A plethora of Tuscan white wines exist, therefore, we have carefully selected some that should rightfully sit among the best. Finding the best Tuscan white wine according to your preferences may seem like a complex and elaborate task, but in reality, it will be very simple, let's delve deeper into these remarkable nectars.
The white wines of Tuscany: Vermentino
Vermentino is also known as the Tyrrhenian vine because it is widespread and solely thrives on the Tyrrhenian coasts. Alongside Liguria and Sardinia, Tuscany is one of the major producers of wines made from Vermentino grapes. A Vermentino is fine and well balanced, with fruity and floral aromas. It is gentle and soft on the palate and of course one of the most popular white wines in Italy. In the midst of all the Frescobaldi wines, certain Vermentinos are regarded as being some of the best Tuscan white wines. In this case, I am referring to Masso Vivo, a Vermentino Toscana IGT born in the Ammiraglia Estate, in the province of Grosseto. This wine stands out for its excellent taste-olfactory nature and encompasses soft and graceful notes that are reminiscent of the Mediterranean spirit. Let's not forget about Cala Forte, it certainly must be considered one of the best Tuscan white wines. In fact, this Vermentino best represents the Mediterranean essence with its flavour, it is immediately apparent on the nose and is accompanied by floral, fresh and fruity notes. These characteristics contribute to making Cala Forte the best tasting white wine for a lively and informal occasion.
Another widely appreciated Tuscan Vermentino is  Pian di Rèmole Bianco, which is produced with a percentage of Trebbiano grapes. This particular wine is completely different from the ones mentioned above in terms of taste-olfactory characteristics. Born in the heart of Tuscany, in the municipality of Pontassieve, Rèmole, this wine feels fresh and well balanced on the palate, with emerging exotic olfactory notes of pineapple and apple. It is the perfect companion for main courses, especially vegetable-based meals, risotto, or seafood.
The perfect white blend: Pomino DOC Bianco
Pomino DOC Bianco is a Tuscan wine (Controlled Designation of Origin) composed of Pinot Blanc, Pinot Grigio and Chardonnay grapes (min 70%). This results in a remarkably delicate, fruity and pleasant wine, which is dry but incredibly harmonious on the palate. Frescobaldi excels and flourishes due to its production of Pomino, which is produced in the Castello Pomino estate, renowned for the excellence of its location and highly prized production of wines. Pomino DOC Bianco is elegant and refined, it is embraced by pleasant floral and fruity aromas and has a perceptible freshness on the palate. The mountainous region of Rufina, situated in the province of Florence, is extremely well suited for producing such fine and robust wines. It is an excellent companion for vegetable-based appetisers, as well as apéritifs.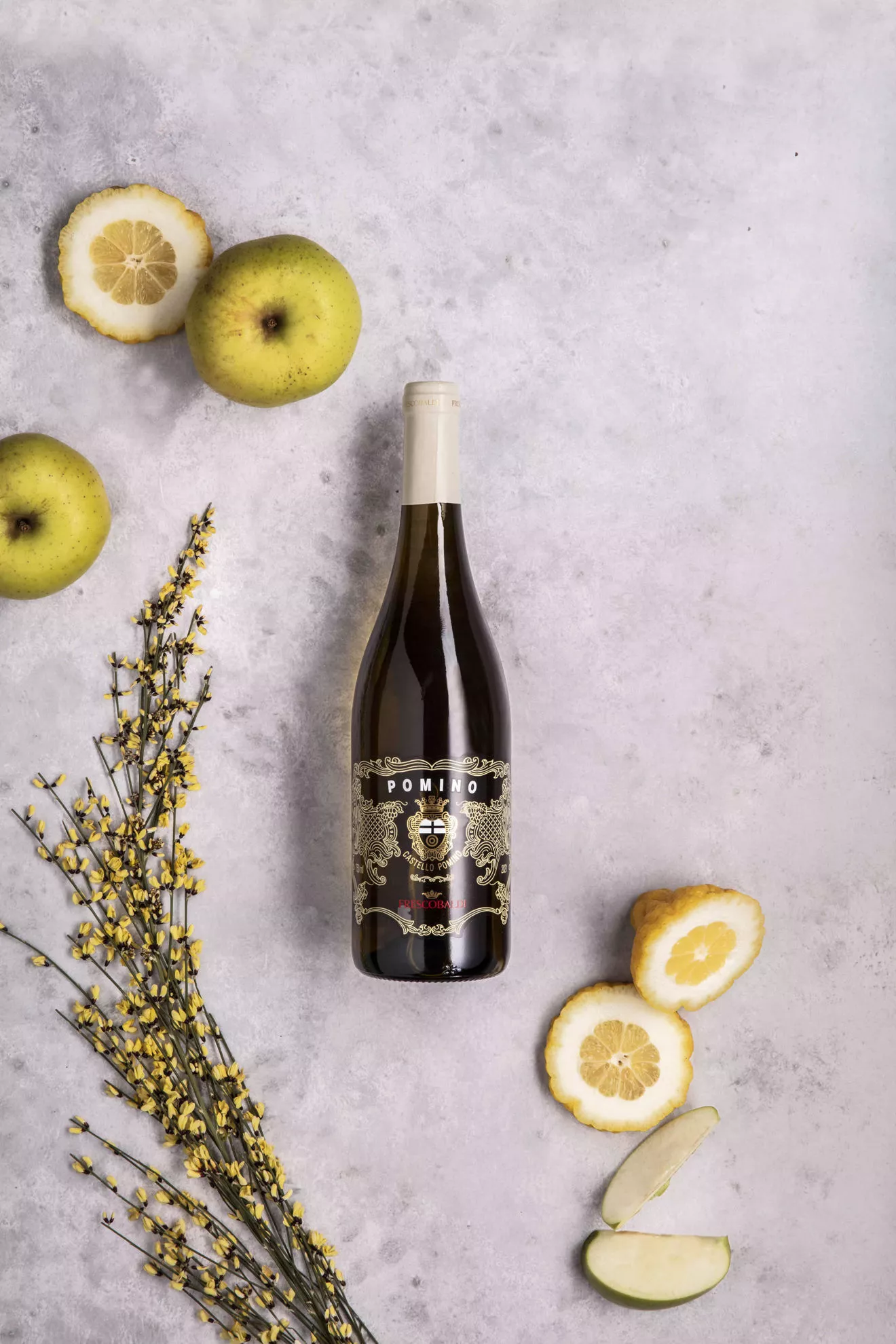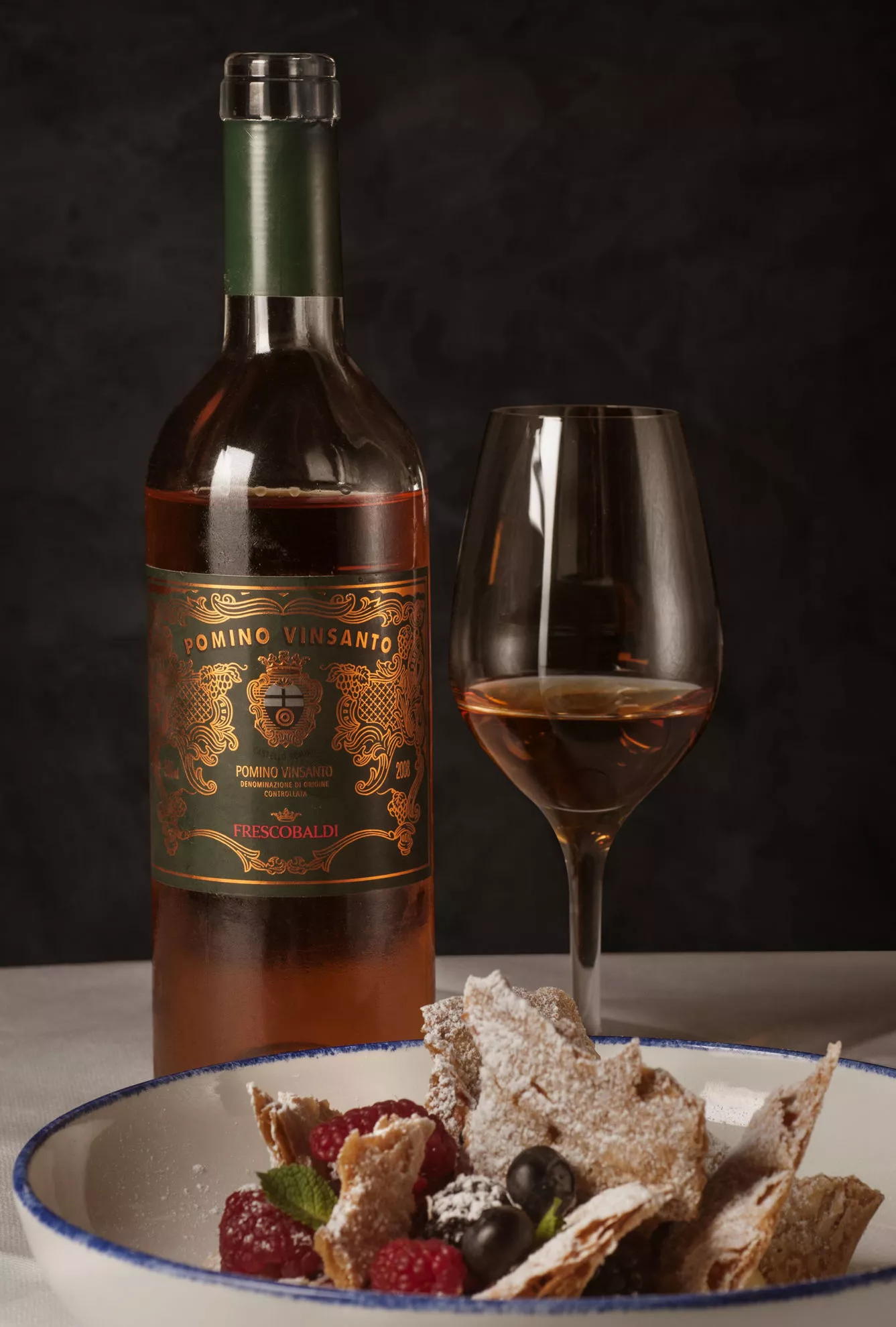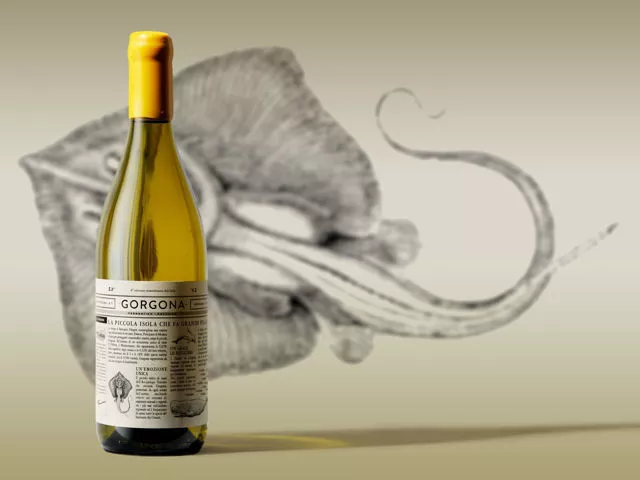 Great white wines: Gorgona
The Costa Toscana Bianco IGT Gorgona is not just a wine, but the essence of an island: the island of Gorgona, a gem in the Tuscan archipelago. At the base of the Gorgona wine, you can find Vermentino and Ansonica grapes which come exclusively from the vines grown on the island. TheCosta Toscana Bianco IGT Gorgona Frescobaldi surfaces from a small vine sheltered from the sea winds and interestingly it is purely organic. The pleasant and persistent Frescobaldi Gorgona is extraordinary for both its flavour and its fascinating history. As a matter of fact, this wine was produced in collaboration with the prisoners of the island.
A festive treat: Vin Santo DOC
Vin Santo is a traditional Tuscan dessert wine, a crowned jewel that is produced with dry Trebbiano and Malvasia grapes. This way the water from the berries can be removed and, thus, obtain a higher sugar percentage. Among the various types of Vin Santo that are produced in Tuscany every year, the Pomino Vinsanto DOC Frescobaldi particularly stands out. This wine perfectly blends Trebbiano, Malvasia Bianca Toscana and San Colombano grapes, it requires a long drying period and seven years of ageing in small wooden barrels. This results in a magnificent wine with an intense amber colour and an excellent aromatic variety, in which various types of dried fruit are especially apparent, this includes walnuts, almonds and dried apricots. It is an excellent wine that goes beautifully with diverse types of desserts, in particular, classic Tuscan dry almond biscuits called "cantucci".
© 2020 Copyright Marchesi Frescobaldi Tax Code - VAT - registration in the Florence Business Register 01770300489, fully paid-up share capital € 14.021.067
info@frescobaldi.it
|+39 055/27141