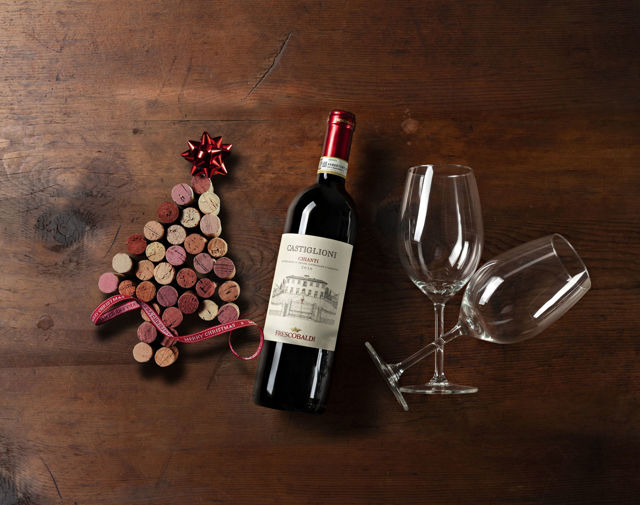 Wine for Christmas gifts – Which one should you choose?
Christmas is approaching, and there is nothing better for a wonderful gift than a good bottle of wine. We recognize that it is not simple to decide on the most suitable option; therefore, we offer a selection of prestigious red, white and sparkling wines for all tastes. Choose the ideal gift by following the advice of our experts!
Is wine a good Christmas gift?
Christmas is a time for holidays, festivities, celebrations, and family; however, finding the perfect gift for your loved ones can become exceptionally complicated and even a somewhat frustrating experience. If you have yet to decide on a gift to give your family, friends or work colleagues this holiday season, there is still time to make the best decision: a bottle of good wine as a Christmas gift.
Sending a bottle of wine as a gift simultaneously also sends several positive messages to the recipient. First, it implies that you have thought about not only them but their tastes, character, and personality:
It is a gift that symbolizes celebration.

It encourages sharing with others.

Giving wine at Christmas suggests you paid special attention.

It implies a reflection on character and taste, reinforcing the power of the gift and relationship.

The possibilities for surprise are endless.

The possibilities for success are infinite.
In addition to all these benefits, buying a wine Christmas gift will also be a fascinating cultural journey, which, besides being practical, will also be very convenient for you. It is an item rich in emotion, culture, and tradition that will become the best gift for this festive holiday.
Many people buy wine as a gift because of someone's specific recommendation. This can be a mistake, as gifting something you have yet to study personally could be considered careless and thoughtless. Taking into account the taste and personality of the person to whom it will be given as a gift will achieve that particular happiness and warmth that can only be felt during Christmas.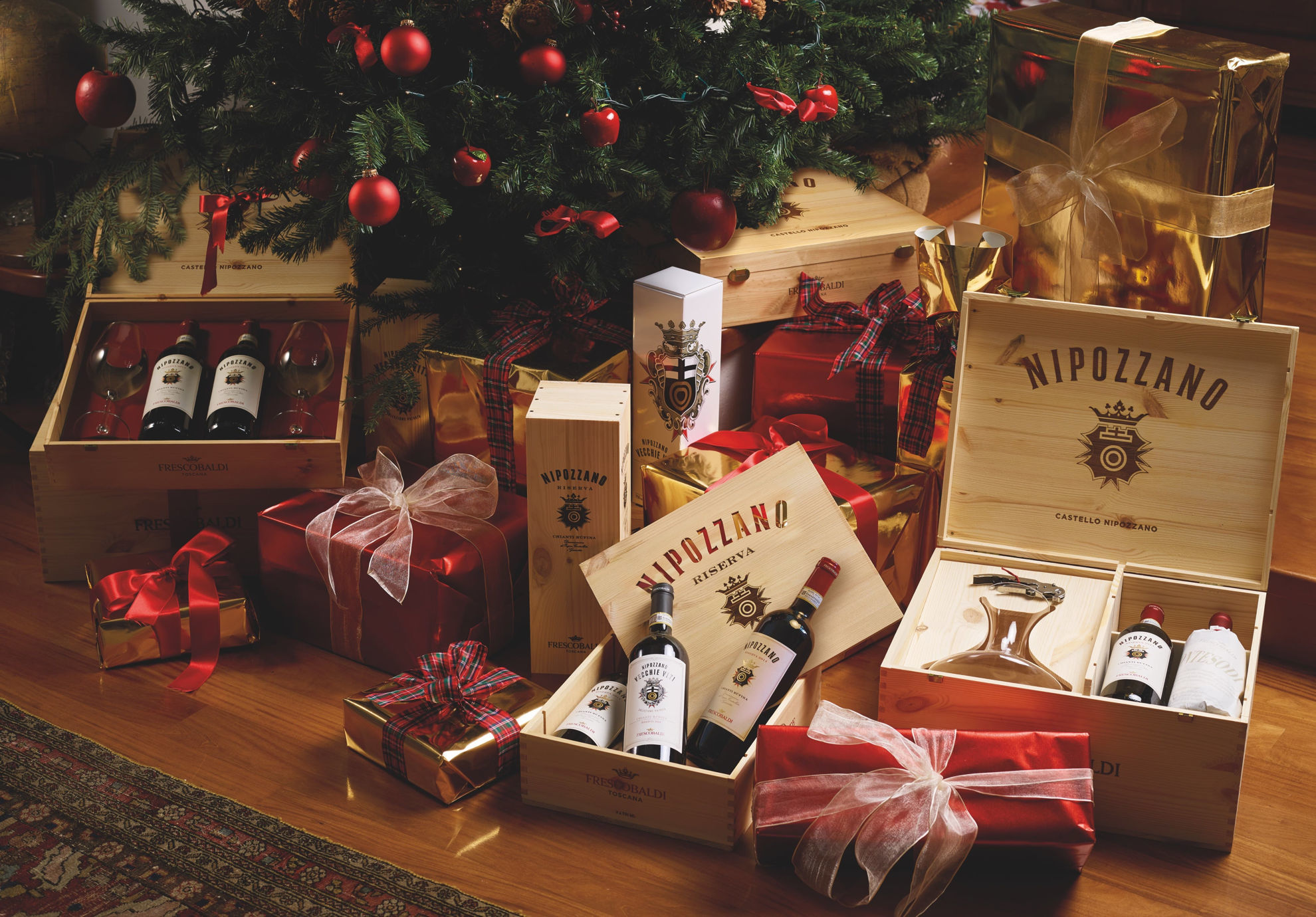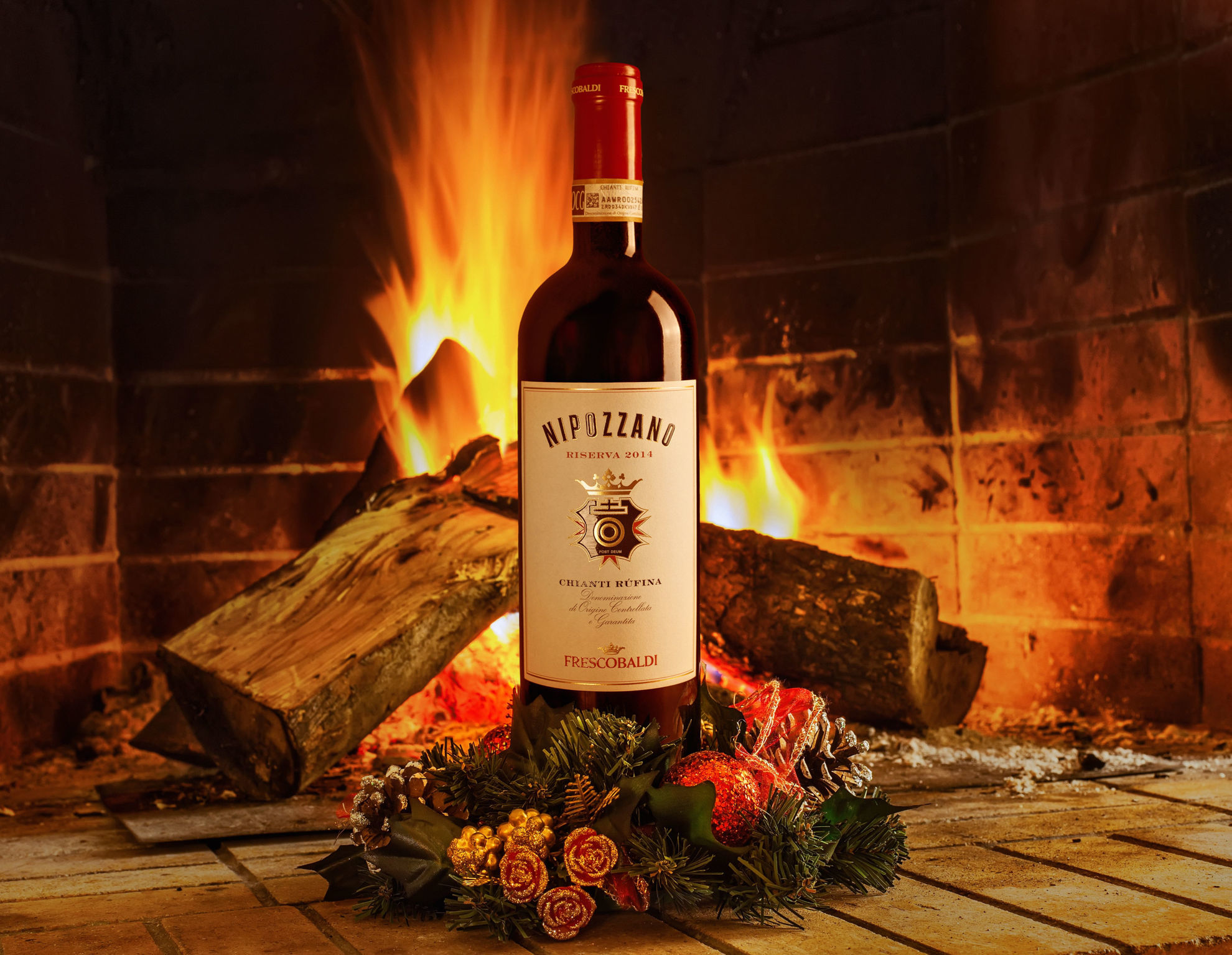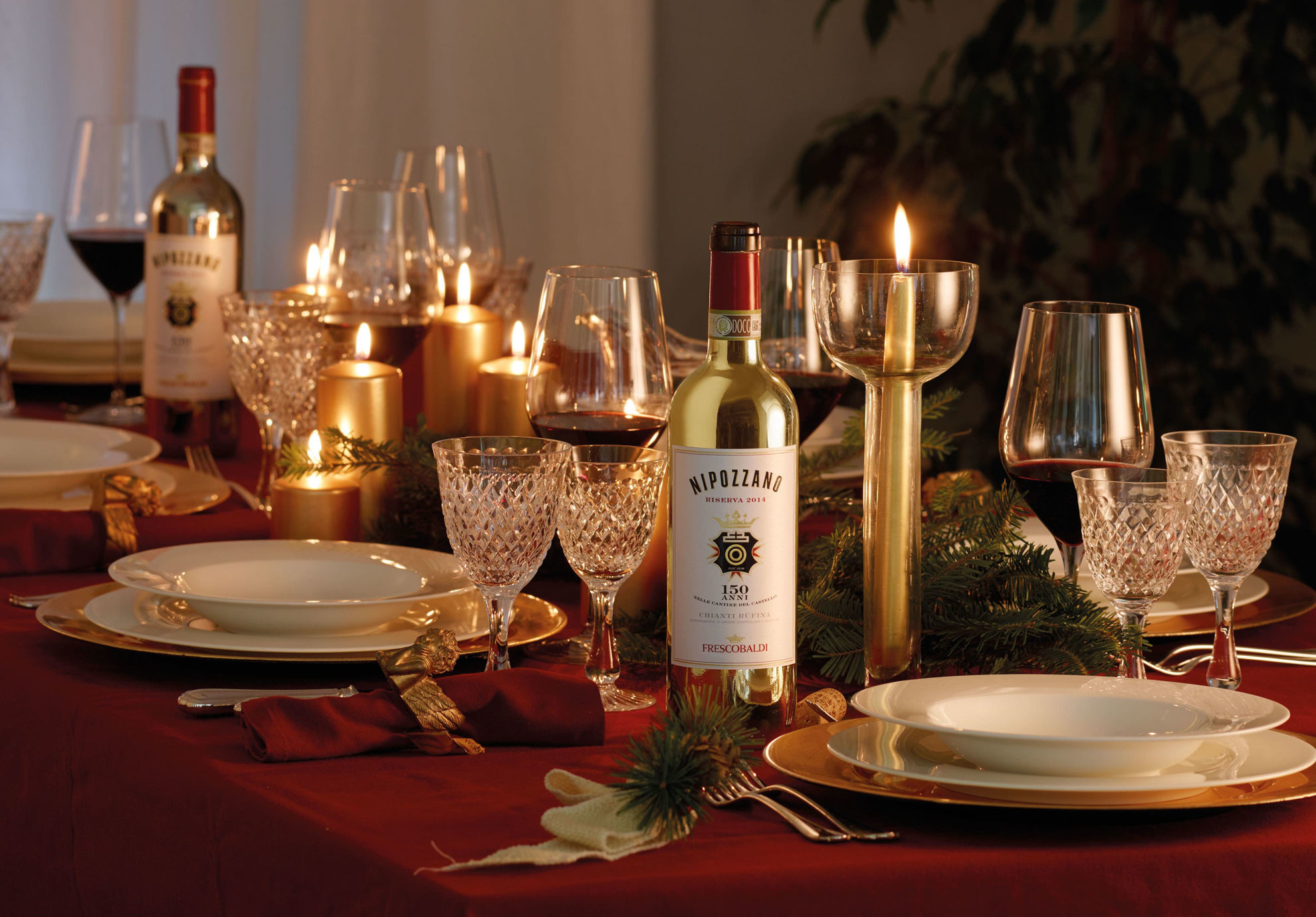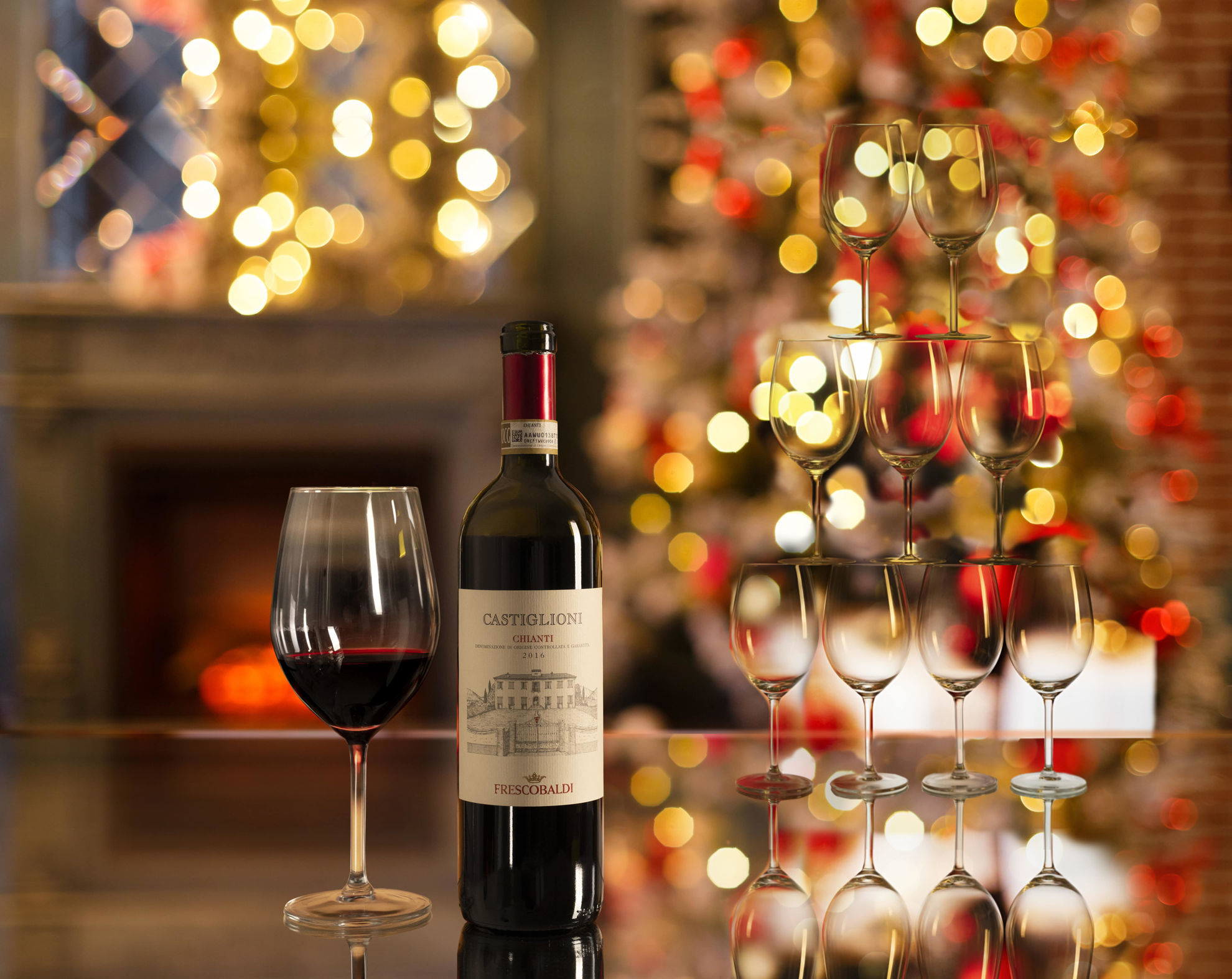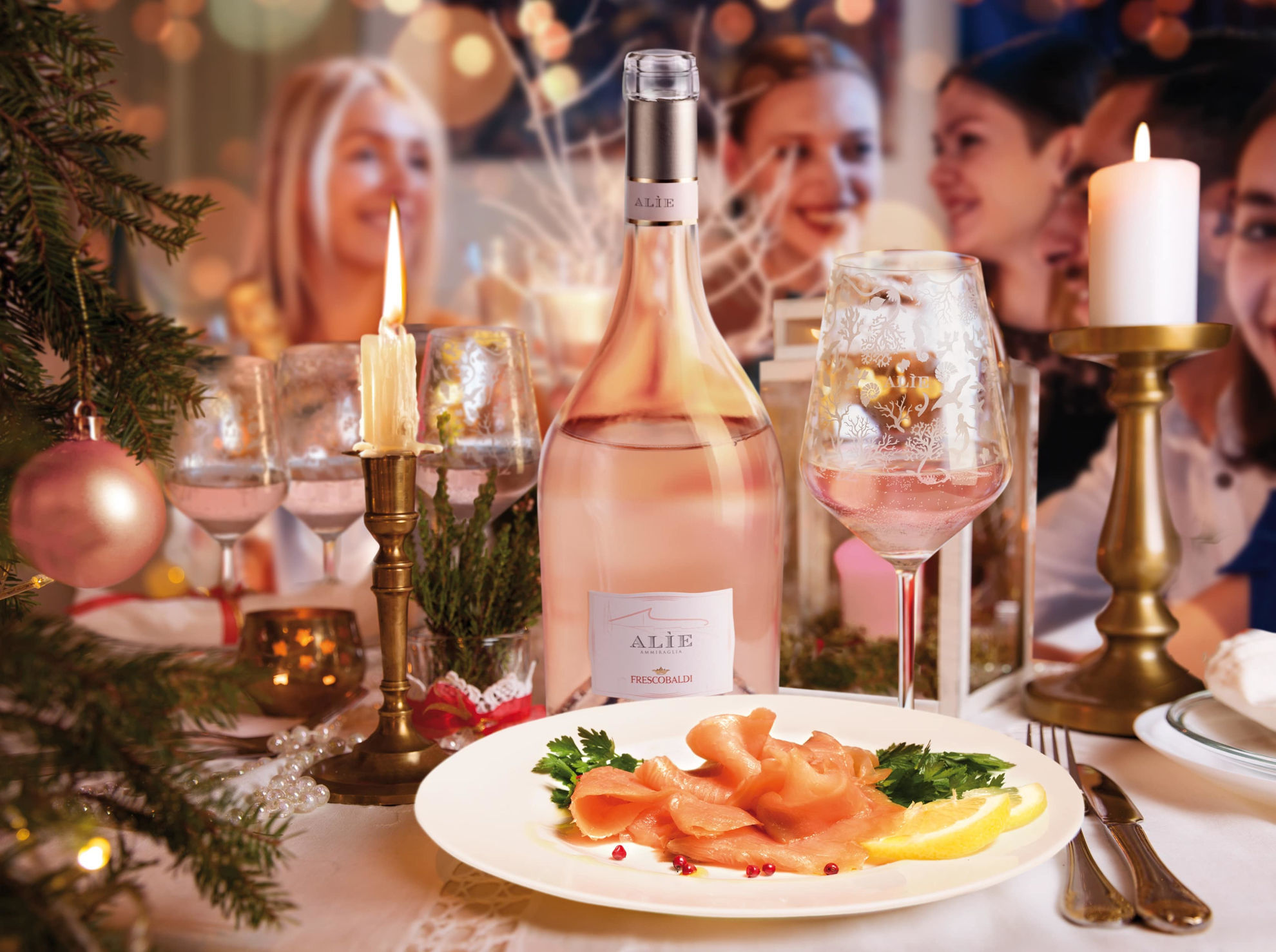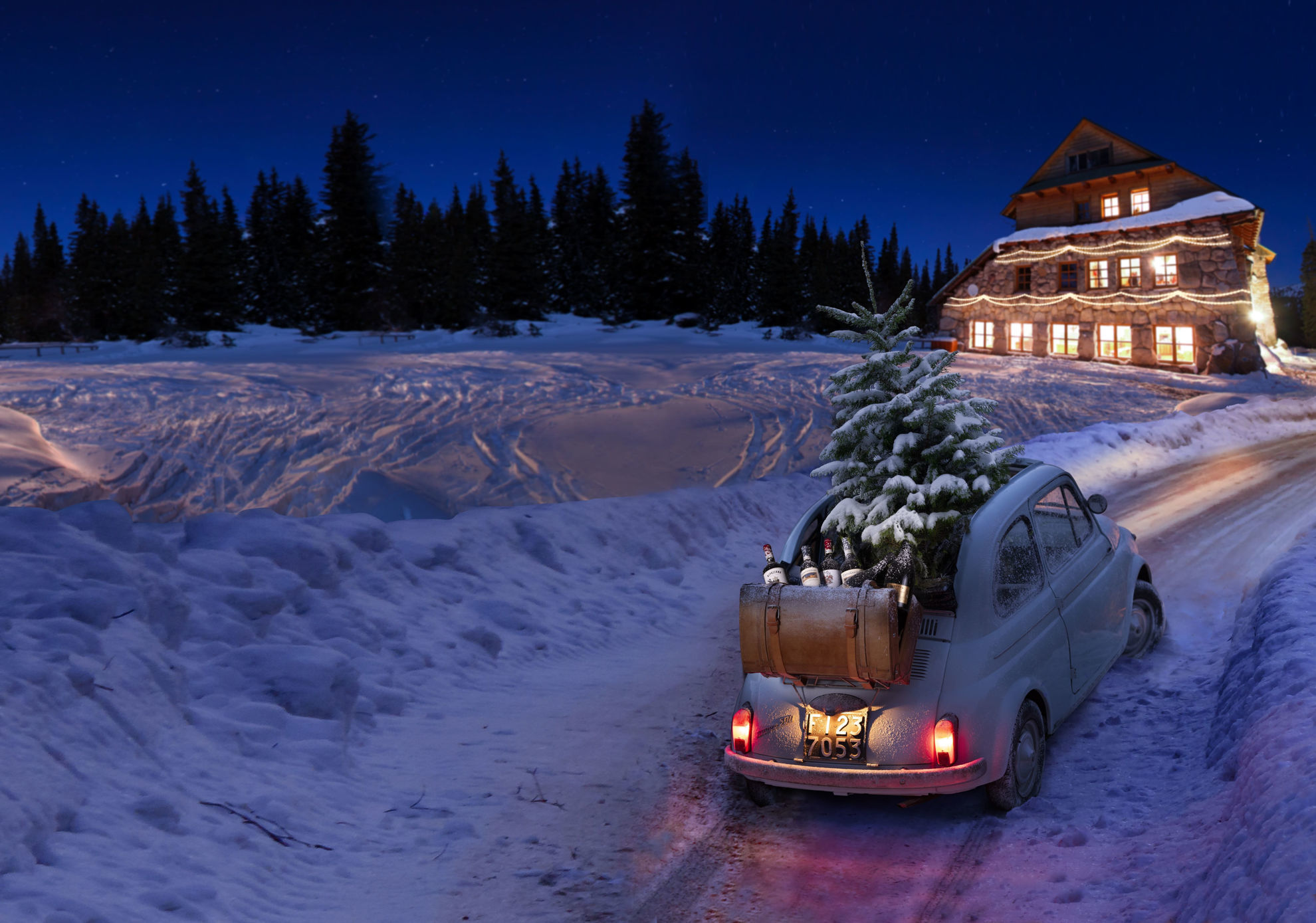 How to gift wine?
Italy is one of the leading nations in the world for wine production, especially high-quality ones, and Frescobaldi offers you a vast selection of wine Christmas gifts that are sure to please the recipient. 
Best wines to gift a woman 
It is true that fruity and spicy white wines are often the most successful and highly appreciated by women, but you must be careful; not just any white wine is acceptable. It must be a wine with intense and complex nuances and a pleasant aftertaste that makes its flavor linger in the mouth. We, therefore, recommend that you grant an important woman in your life a Benefizio Riserva from one of the areas of Tuscany most suited to the cultivation of white wines. Produced from Chardonnay grapes, it is the first white wine in Italy fermented and aged in wood. Undoubtedly, an excellent wine to gift at Christmas of great elegance and refinement. The color is bright yellow with golden highlights and the aroma is inviting, while the flavor is harmonious and dry, with a slight aftertaste of dried fruit.
Regarding red wines, an excellent bottle of wine to give to one of the dearest women in your life is a Chianti Classico or a Rialzi, Chianti Classico Gran Selezione DOCG. These are among the best Italian wines and the perfect bottles to present at Christmas to those who prefer flavors that are not overly strong and structured. Born from a historic wine territory, this fantastic bottle to give as a gift is a ruby red wine with slight garnet hues, intense fruity aromas, floral nuances, and noble woods imbued with an elegant vibrancy.
Best wines to gift a man
If your gift is meant for a man, a luxury wine that will guarantee success is Brunello di Montalcino, well-balanced and with strong character. It is born from a rigorous selection of Sangiovese grapes and scrupulously respects all the characteristics necessary to enhance the ancient varietal. This magnificent red wine to gift is typically garnet in color with aromas of red and black fruits, spicy notes, and hints of underbrush. Not to mention the tannic structure and bright acidity that gives balance.
What could be better for the holidays than a great sparkling wine to make a toast? It is a timeless classic you can never go wrong with. A beautiful gift suggestion for this Christmas would be a Leonia Pomino Spumante DOC of expressive and elegant character. It was She, Leonia, who planted Chardonnay and Pinot Noir in Pomino and vinified them in Italy's first gravity-fed winery. Boasting exotic aromas of tropical fruit, a spicy cardamom scent emanates from the glass. It is a sparkling wine whose invasion in the mouth is savory and clean, with an aftertaste reminiscent of citrus, a harmonious structure and a long and persistent finish.
The selection of good bottles to give as Christmas gifts is expansive and diverse, and figuring out where to buy the best wines can become elaborate. However, it can also evolve into a fascinating experience with Frescobaldi, which embodies the essence of Tuscany and offers a wide selection of wines, each with its own unique personality.
© 2020 Copyright Marchesi Frescobaldi Tax Code - VAT - registration in the Florence Business Register 01770300489, fully paid-up share capital € 14.021.067
info@frescobaldi.it
|+39 055/27141