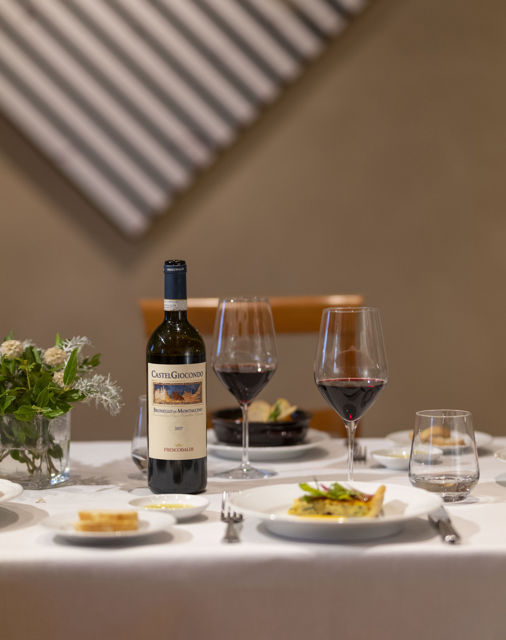 Recognising the best Italian wines
Italian wines are famous for being very good and prestigious, but which are the best Italian wines? It is difficult to draw up a ranking because Italian wine producers are continuously improving, and even the charts often see new wines rising to the forefront. This article will guide you among the finest Italian wines, starting with how their production is regulated and ending with some suggestions of prestigious wines than can make outstanding presents.
The best Italian wines: production regulations and quality charts
The finest Italian wines are often linked to a wine production regulation (or designation of origin), a set of rules that regulate the wine's production. Essentially, it is a document that establishes how a particular wine must be produced to be called by that wine's name. The designations of origin are divided into Denominazione di Origine Controllata e Garantita (DOCG), Denominazione di Origine Controllata (DOC), and Indicazione Geografica Tipica (IGT), in a most to least rigid order. The rules included in the various denominations regulate, for example, the grape varieties and their percentages (ampelographic base), the authorized production areas, the yield of grapes, and the minimum natural alcohol percentage. It is possible to produce wines outside these designations of origin. However, they do not make it to the charts of the best Italian wines very often.
Who decides which are the most prestigious wines if there's no accounting for taste? It is a job for wine guides and specialist wine journals and magazines. The most important wine guides in Italy are six: Gambero Rosso's Vini d'Italia, Veronelli's I vini, Guida essenziale ai vini d'Italia by Daniele Cernilli, Vitae by the Italian Sommelier Association, Bibenda by the Italian Sommelier Foundation,Annuario dei migliori vini italiani by Luca Maroni. It is essential to always have at least one of these guides at hand, depending on your preferences, to find your way around Italy's best wines, their producers and labels.
Among the wine magazines, we must mention the monthly Gentleman, which publishes the ranking of the 100 best Italian red wines every year, comparing the data from the essential Italian guides.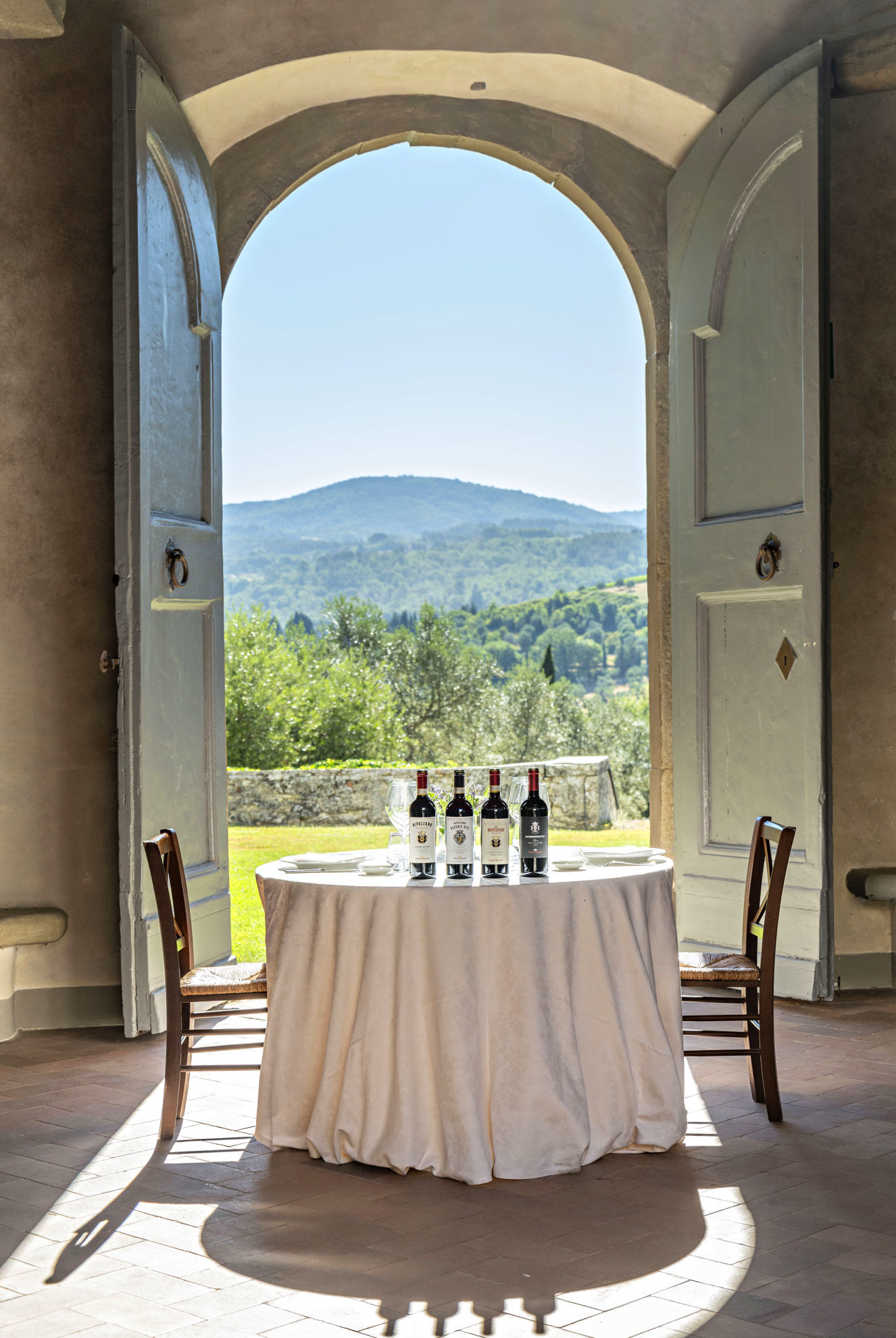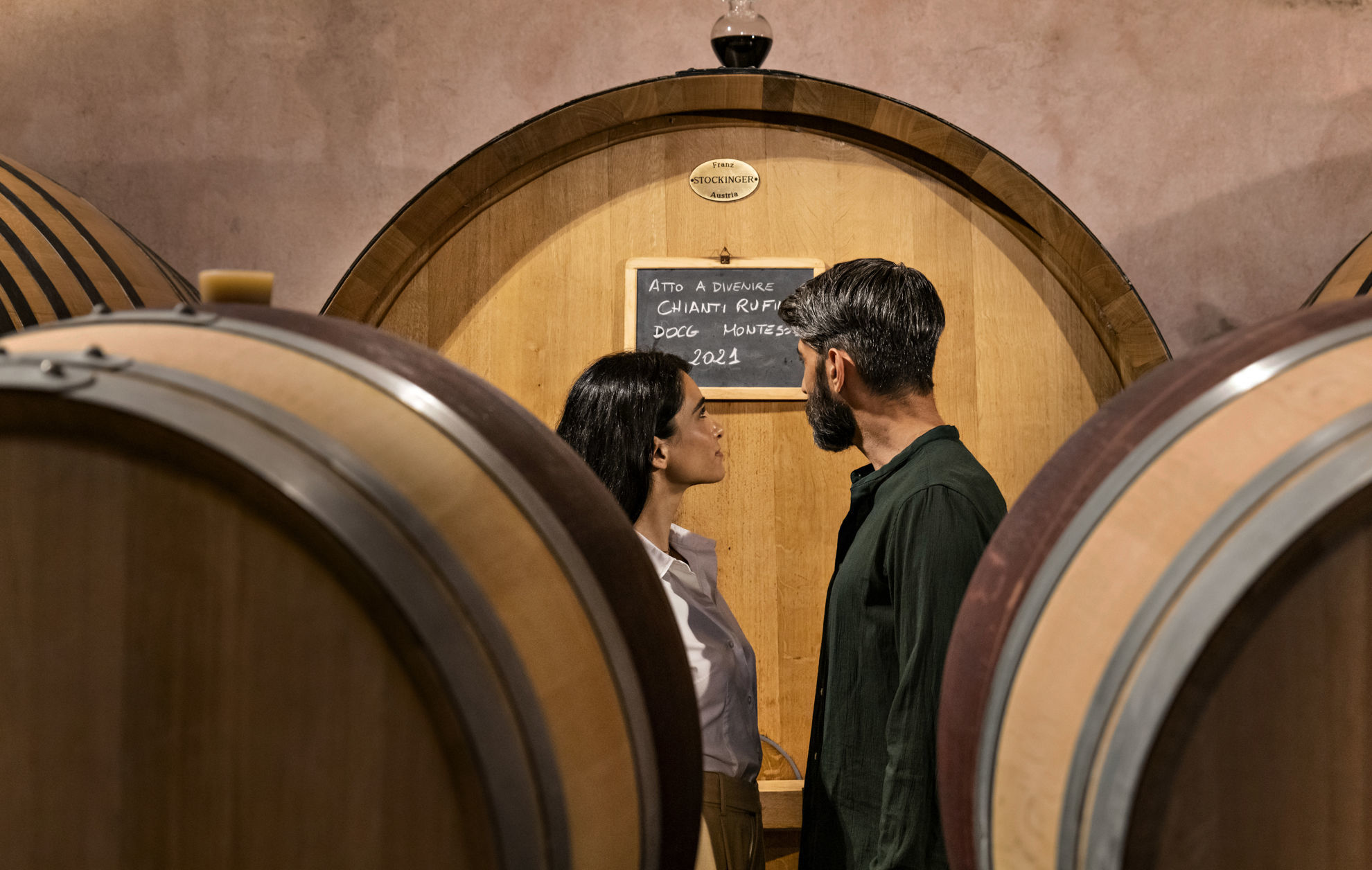 The best Italian red wines

The Italian wine charts change every year, but there are some wines that we can always find among the finest Italian red wines. Every year, at least one of the charts includes at least one Amarone della Valpolicella DOCG. This wine is produced in the province of Verona by fermentation of typical Valpolicella grapes: Corvina, Rondinella, and Corvinone. It is an intense and full-bodied wine, among the best wines for Italian food, and a great wine to drink without food while indulging in a moment of meditation. The Primitivo is another wine that consistently reaches the rankings, especially in recent times. Primitivo indicates the grape variety that is the basis of the denomination of many wines. One of them is Primitivo di Manduria DOC, a warm and intense wine conquering critics' palates. Piedmont is always in the rankings, with wines such as Barolo and Barbaresco, and Tuscany is too. Brunello di Montalcino and Chianti are longtime friends of the charts of the best Italian red wines, and, more recently, so are the Super Tuscan wines. These are Tuscan wines of great value, produced outside a designation, of which they voluntarily violate specific rules, for example, by including non-local grapes. Loved by critics and the public, by experts and neophytes of oenology, Super Tuscans populate the rankings of the best red wines in Italy, and it seems that they will remain there for the foreseeable future.
Fine wines for gifting: some ideas
There are many fine Italian wines you can give as a gift on a special occasion or significant event. To follow the rankings, it's a great idea to think about Super Tuscans. For Merlot lovers, Lamaione Frescobaldi will be the ideal gift. It is a unique Toscana IGT wine produced in Montalcino, aged in oak barrels for 24 months and subsequently in bottles for 12 months, giving it an extraordinary character. For those who prefer a more complex blend, an excellent Super Tuscan is Tenuta Frescobaldi Castiglioni, a Toscana IGT red wine made with Cabernet Sauvignon, Merlot, Cabernet Franc, and Sangiovese grapes. If, on the other hand, the recipient of the gift is a traditionalist, a Brunello di Montalcino will always be a very much appreciated present. Ripe Al Convento is a Brunello di Montalcino Riserva DOCG that has an extraordinary longevity, pleasing all palates. Who said that a fine wine gift must necessarily be a wine? For spirit lovers, a perfect gift will always be the prestigious Grappa di Brunello di Montalcino, distilled from fresh pomace, extremely velvety and harmonious on the palate.
Italy offers a vast selection of fine wines to gift to others or, why not, to yourself. What you need to do is to try as many as possible and draw your own personal rankings.
© 2020 Copyright Marchesi Frescobaldi Tax Code - VAT - registration in the Florence Business Register 01770300489, fully paid-up share capital € 14.021.067
info@frescobaldi.it
|+39 055/27141