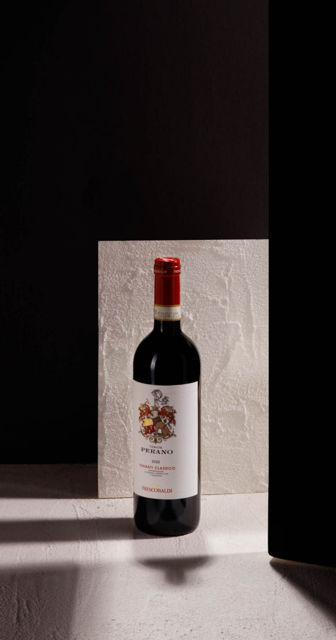 Chianti Classico: the best pairings
"A meal without wine is like a day without sunshine"
(Anthelme Brillat-Savarin)
"Especially in countries with ancient winemaking traditions, gastronomes and gourmets agree that to better enjoy food, it should be accompanied by the right wine, remembering that this way you can also best taste the wine itself, with the exception of some special wines that can also be fully enjoyed on their own. Many undisputed pairings are consecrated to tradition, while others are the result of more recent trials and studies carried out to find the maximum possible gustatory harmony."
(Giuseppe Sicheri, "The Complete Book of Wine")
In fact, harmony is the basis for any type of pairing and by definition, the agreement between the parts that form a whole results in the pleasing effect for the senses.
In combining food and wine, when the various components balance and enhance each other instead of overwhelming, we can say that we have found ecstasy for our senses.
Chianti Classico
Before delving into the wonderful world of pairing food and Chianti Classico, it is important to define the geographical area of Chianti in which Chianti Classico wine has been produced for centuries. This wine growing area was delimited by ministerial decree in 1932 and the boundaries have remained unchanged since then. The decree defined the production area of Chianti as the oldest area of origin, recognizing unique territorial characteristics. Since then, the current Chianti area has been recognized as the original production area for Chianti Classico wine, which was given the Classic appellation to distinguish it from Chianti wines created later and produced in other  Chianti areas.
Upon arrival in this land known foremost for its strong wine tradition but certainly also gastronomic tradition, what stands out are the endless rows of vines surrounded by woods and the intoxicating scent of an intact and authentic countryside.
Since its inception, Chianti wine has been talked about in terms of freshness and tannins, two fundamental characteristics that fully describe it and that help to understand even better the reason for certain pairings.
Baron Bettino Ricasoli, wanting to be considered the father of Chianti, distinguished himself in winemaking techniques by bringing modernity to production techniques.
According to the baron, Chianti "receives most of its perfume from Sangioveto […] and a certain vigour of sensation; from Canajolo sweetness that tempers the strength of the first, without removing any of the perfume it provides; Though Malvagia could be done without for wines destined for ageing as it tends to dilute the product of the first two grapes, it enhances the flavour and makes a lighter and more readily usable wine for the daily table." (cit. Letter sent to Professor Studiati of Pisa, 1870)
In his code, however, he indicated the dosage of the grapes; the Chianti wine had to be composed of 70% Sangiovese, 15% Canaiolo, the white grape varieties or Malvasia and Trebbiano Toscano were limited to 2-5%, (for wines to be consumed while young). Malvasia was prohibited and a higher percentage of Sangiovese required wines to be aged.
The resulting wines had a profile similar to the current Chianti Classico.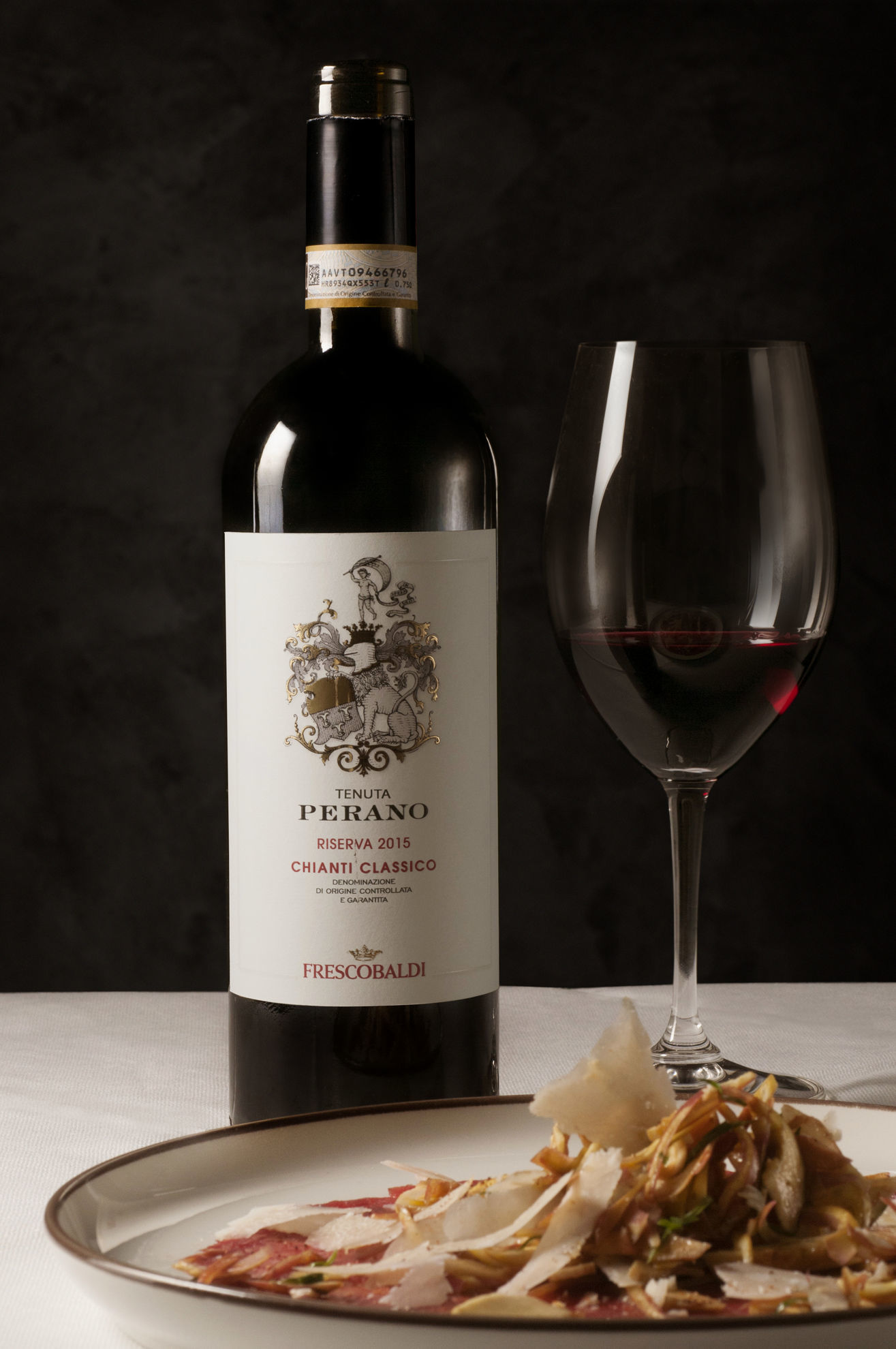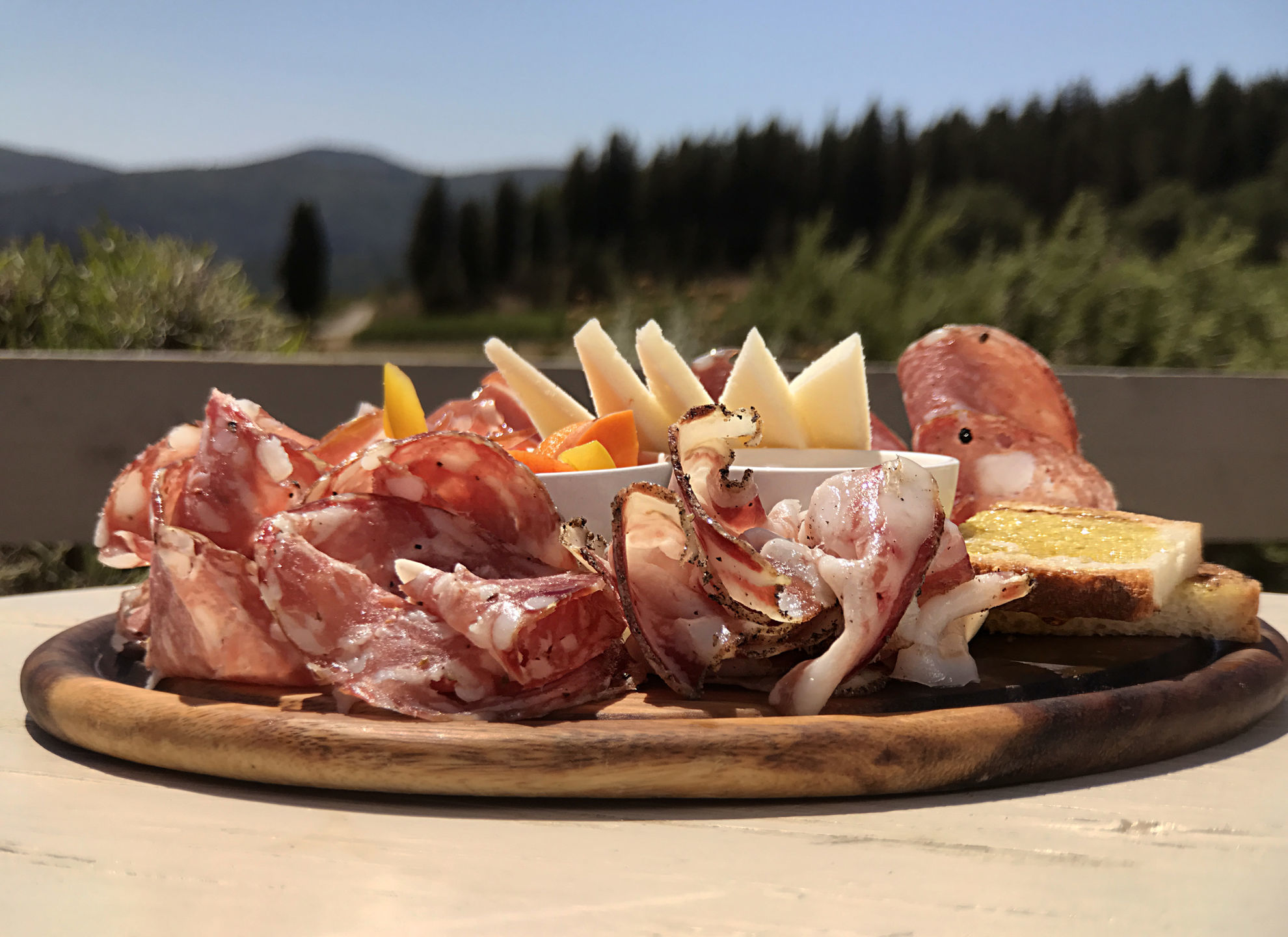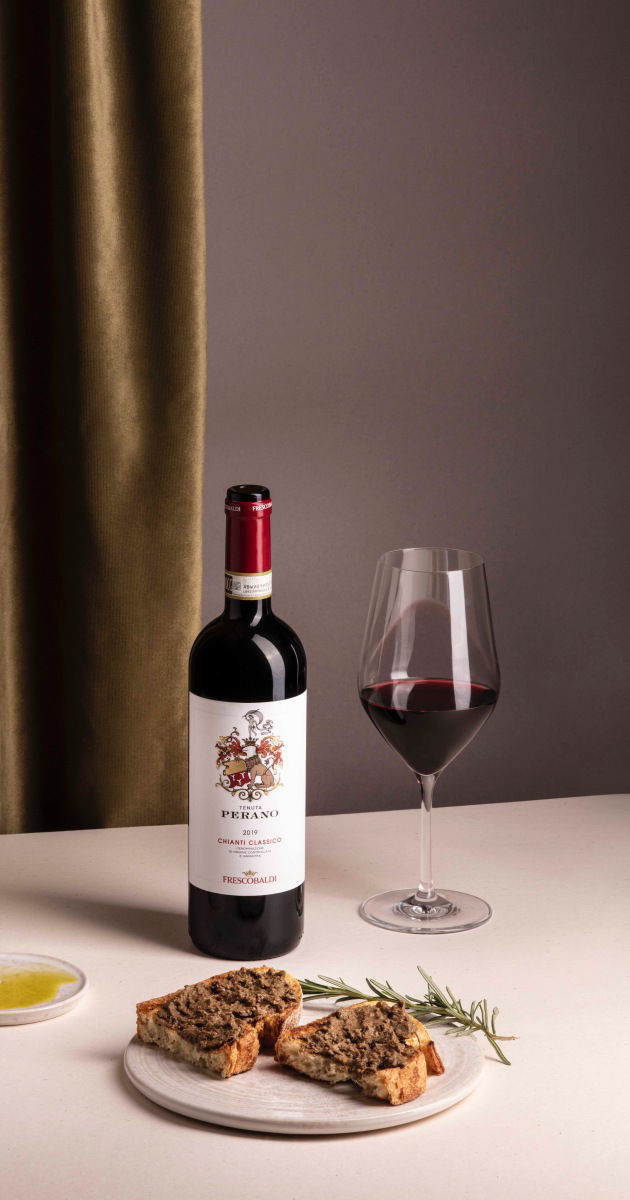 Pairings with Chianti Classico
In pairing, however, we cannot only consider the characteristics of the wine but also the qualities of the co-protagonist: the food, without forgetting that in this land some ingredients are fundamental and have strong historical origins.
When we say "Pane e il Companatico", here in Tuscany and especially in the Chianti Classico area, bread is fundamental.
Traditionally, bread is prepared in large ½ or 1 kg loaves, baked in a wood oven and strictly unsalted. The reason is understood immediately, as soon as the bread is paired with local cured meats like flavourful "Prosciutto Crudo Toscano DOP", or "Finocchiona" (a salami flavoured with fennel seeds), or when you taste the famous "crostini" with "black liver sauce". Their strong and decisive flavour pairs perfectly with unsalted Tuscan bread. To say nothing of adding shavings of "aged pecorino" cheese!
Tuscan bread also finds natural harmony with a fundamental ingredient of traditional cuisine: extra virgin olive oil. A slice of Tuscan bread toasted on the grill with an abundant drizzle of oil: naturally we are talking about "fettunta".
"Stale" bread is also the protagonist of some iconic recipes such as the "pappa al pomodoro" (based on stale bread, peeled tomatoes, garlic, basil and oil), "ribollita" (a typical peasant dish based on bread, savoy cabbage, kale, beans and other seasonal vegetables, whose name means "boiled twice") and "panzanella" (a dish made with crumbled stale bread, red onion, tomato, cucumber and basil, seasoned with oil, vinegar and salt).

Naturally, it is impossible not to focus on meat. The "Chianina" breed (a breed of cattle originally bred exclusively in the Valdichiana) and the "Cinta Senese" pigs (a breed that owes its name to its origins in the Sienese hills and its dark coat with a white band around the chest) are appreciated and celebrated far beyond Chianti.
Chianti Classico and Frescobaldi: Tenuta Perano
Straight from the heart of Chianti Classico, Gaiole in Chianti, precisely from Tenuta Perano comes a Chianti Classico, a Chianti Classico Riserva and a Gran Selezione able to create exciting food pairings.
Wines that tell the story of the Sangiovese grown in a natural amphitheatre, in a marl and limestone soil with steep slopes, beaten by the winds and where the rows are constantly kissed by the sun.
The sensations that these wines offer range from fruit, to flower, to spice with a good acid-alcohol balance and good tannins that make them an excellent match for grilled red meats, aged cheeses and cured meats.
In particular, Tenuta Perano Chianti Classico with its 2015 vintage was included among the TOP 100 by Wine Spectator; but also of Tenuta Perano Chianti Classico Riserva, whose 2015 and 2016 vintages received excellent scores from James Suckling (94 pts for 2015 and 96 pts for 2016), Robert Parker (94 pts for 2016) Wine Spectator (93 pts for 2015 and 2016).
"Rialzi", on the other hand, the Gran Selezione with its 3 bicchieri Gambero Rosso for the 2015 vintage is of such fullness and complexity that it is perfect to pair not only with grilled or braised meats but also game, game sauces, aged cheeses and cured meats.
© 2020 Copyright Marchesi Frescobaldi Tax Code - VAT - registration in the Florence Business Register 01770300489, fully paid-up share capital € 14.021.067
info@frescobaldi.it
|+39 055/27141