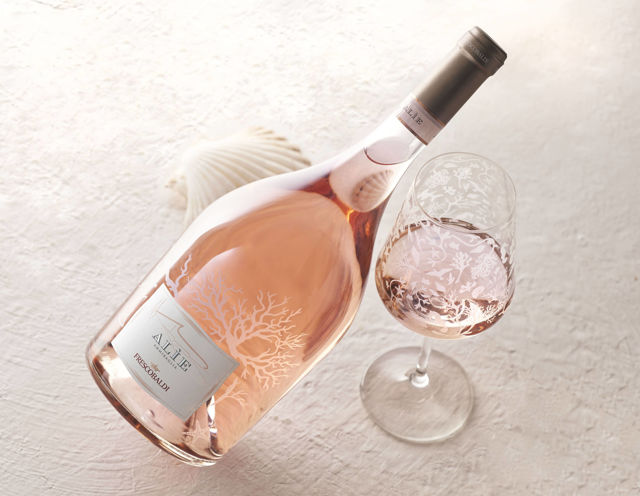 Rosé wine in Italy
Even though rosé wine consumption has only become established in the last decade, in Italy rosé wines have been produced for centuries.
Nevertheless, production in Italy has been growing for at least two decades. Just consider the fact that, since 2002, consumption has grown by 40%, going from 18 to 26 million hectolitres worldwide.
France, Italy, Spain, and the USA, which are the four major producers of rosé wine worldwide, account for 75% of global production. In the last 10 years, New Zealand has also quadrupled its consumption of rosé. In France, Germany, the Netherlands, and Belgium, consumption of rosé wines has been very high in the last few years, but the recent trend in Italy has been particularly lively, with double-digit growth.
The regions with the greatest tradition in the production of rosé wines are:
Veneto, with various "chiaretto" wines made from Corvina, Molinara, Rondinella, Groppello, Marzemino, and others

Alto Adige, which often uses Lagrein and Schiava

Abruzzo, with the Cerasuolo obtained from the Montepulciano vine

Puglia boasts a long tradition of rosé, often made from the Negroamaro, and has the highest per capita consumption of rosé in Italy

Tuscany began with rosés based on Sangiovese and then evolved with vines varieties that have shown a greater aptitude for producing quality rosé wines
Italy is a country characterized by its viticultural biodiversity and that produces quality rosé in all its regions, with very fine expressions also in the sparkling wine sector.
Usually, rosé is obtained from red grapes that are vinified with a very short contact with the skins.
As often happens, some terms become internationally used, and today, when talking about rosé wines, we use the French word "rosé", since it has now fully entered everyday usage.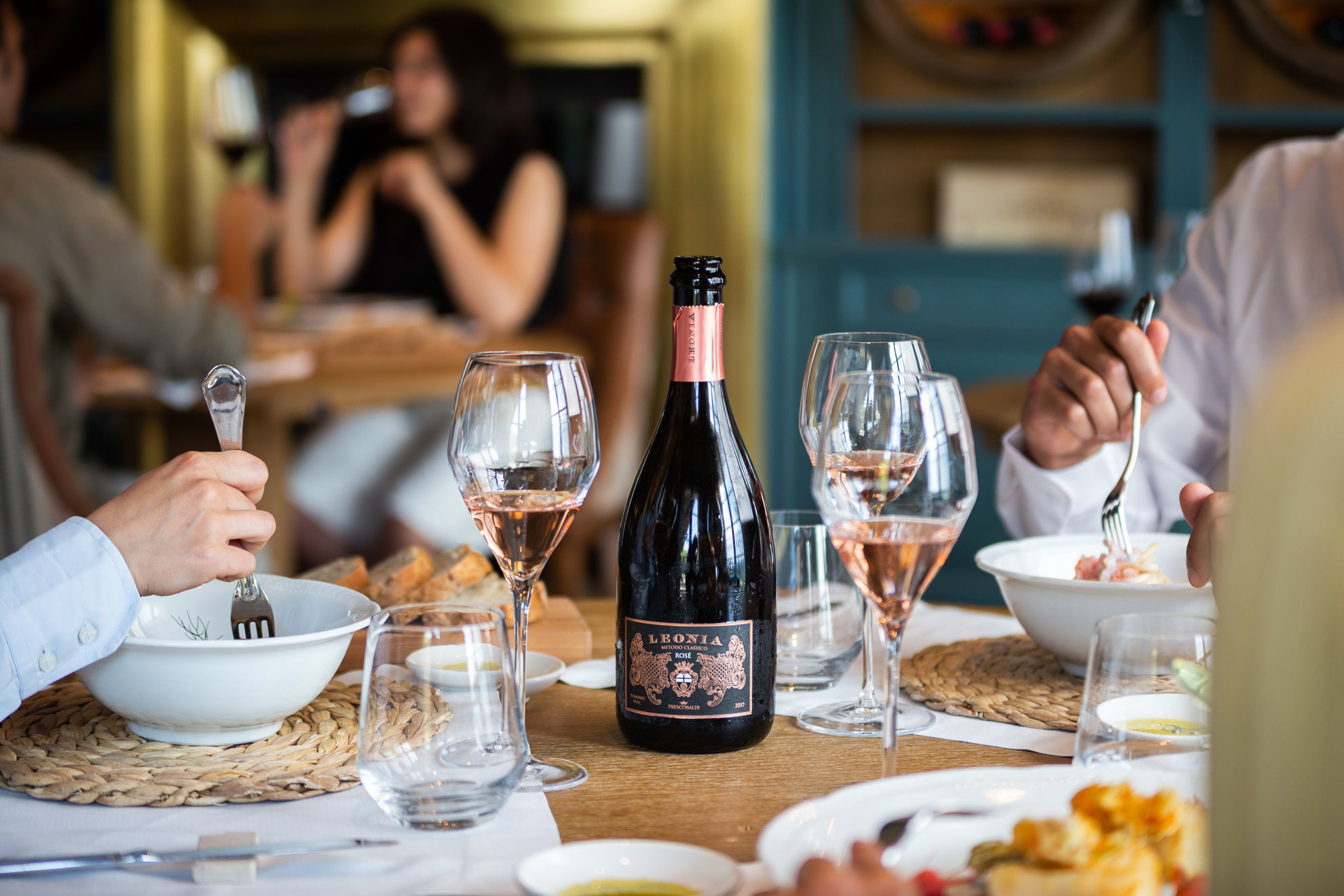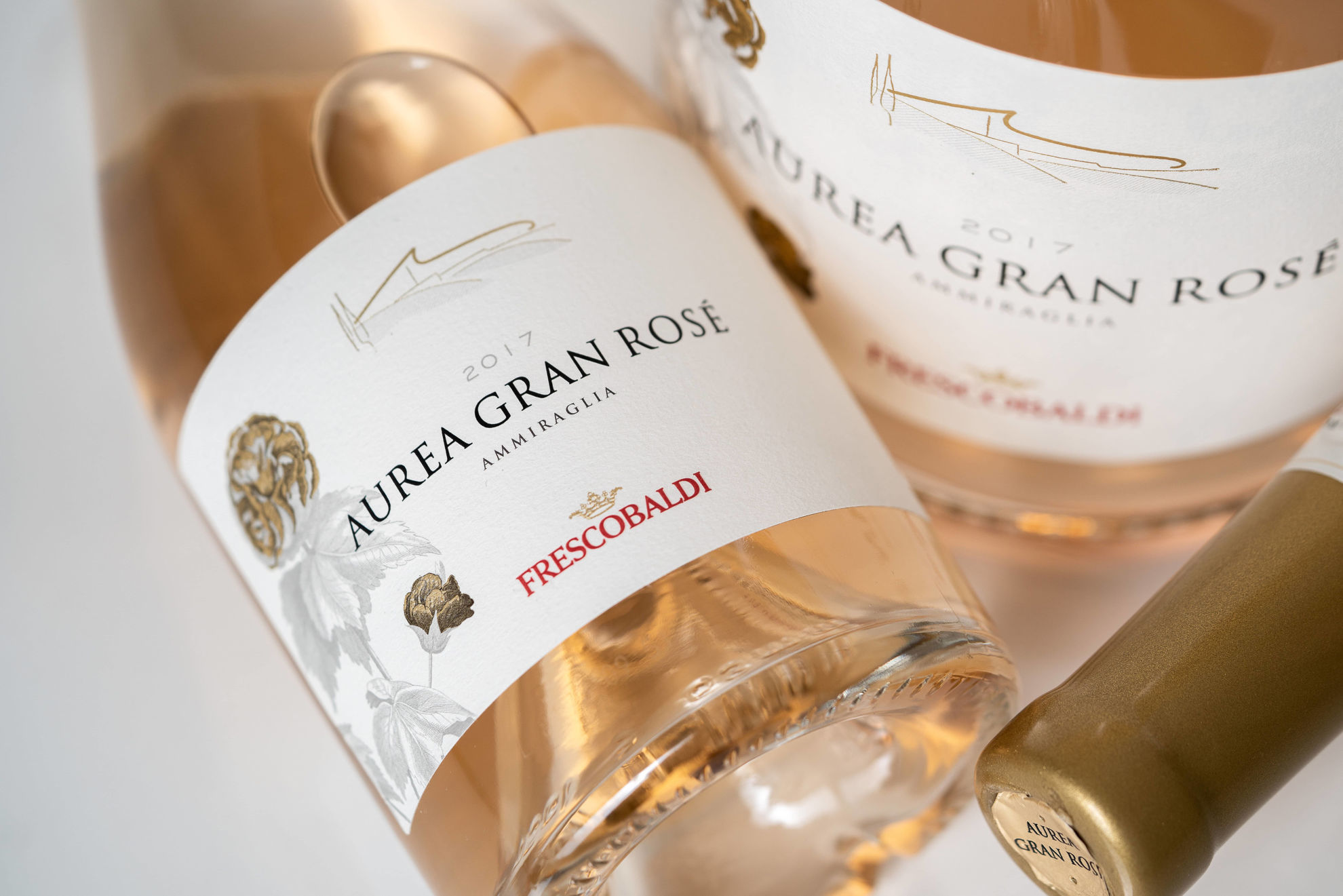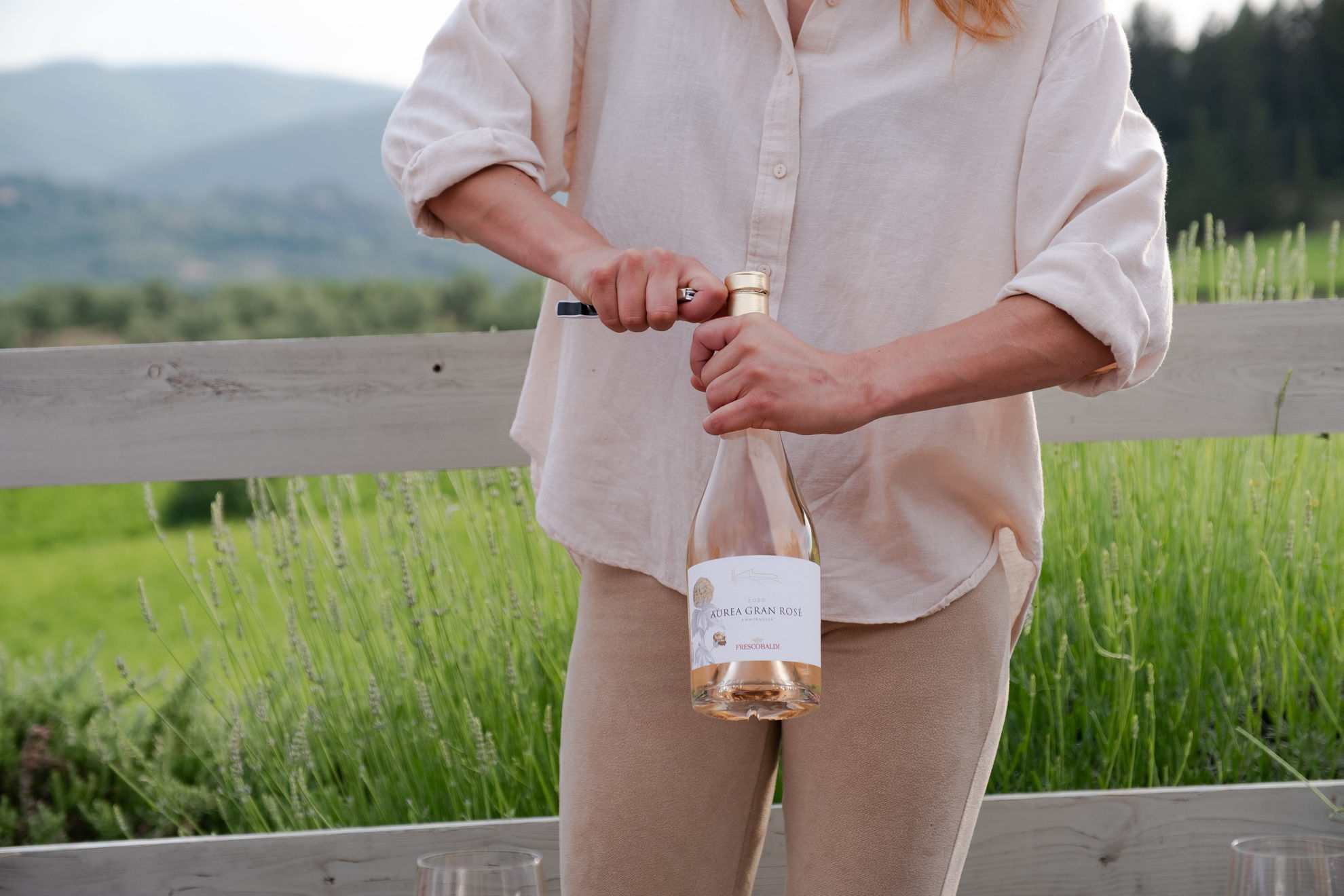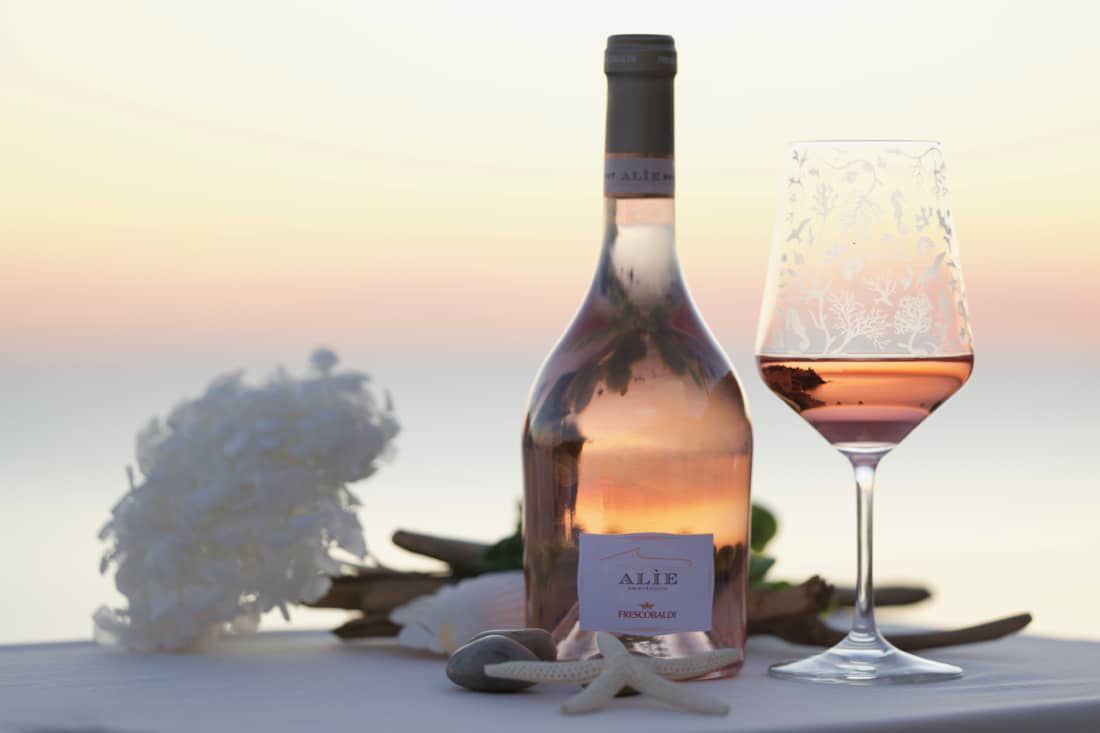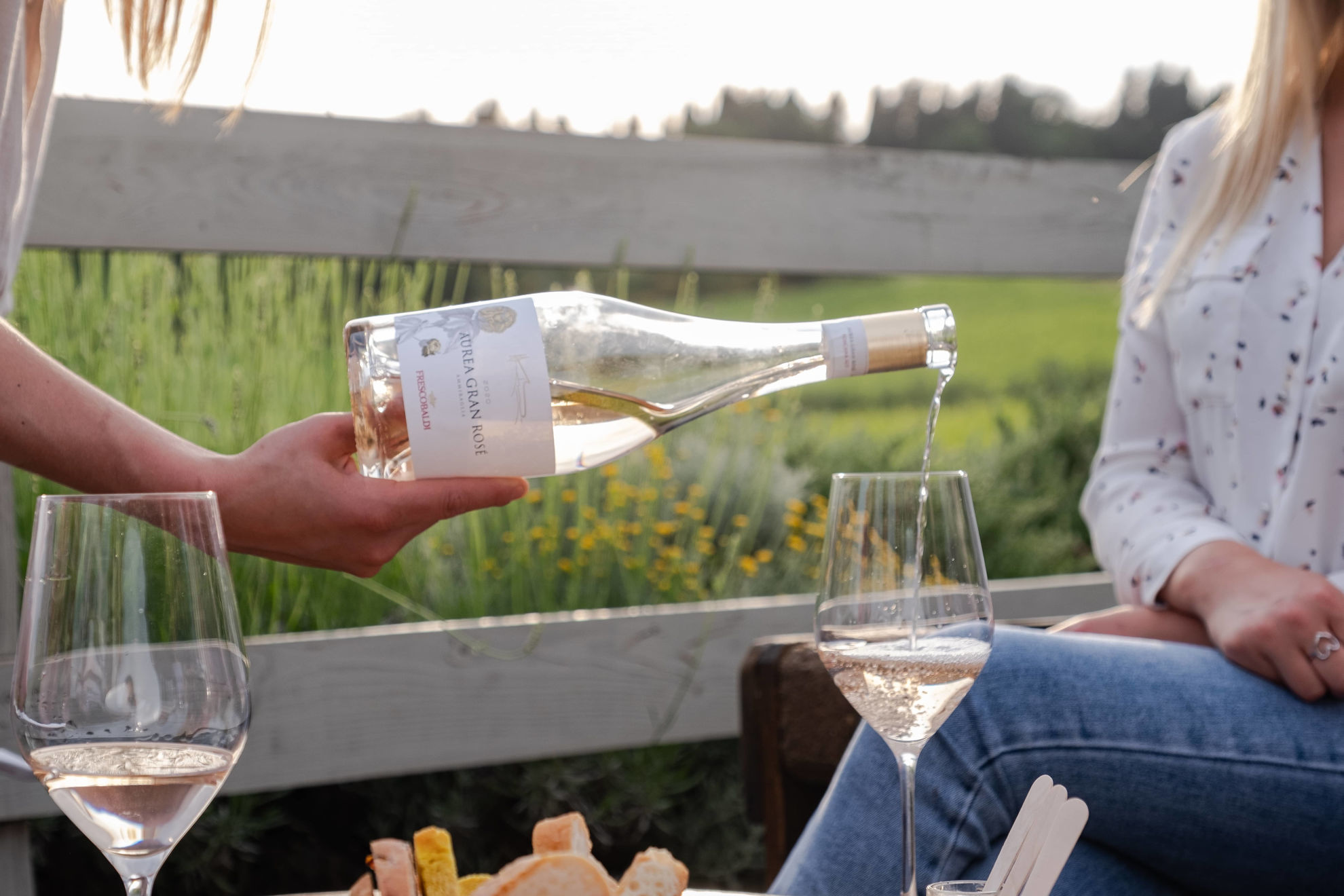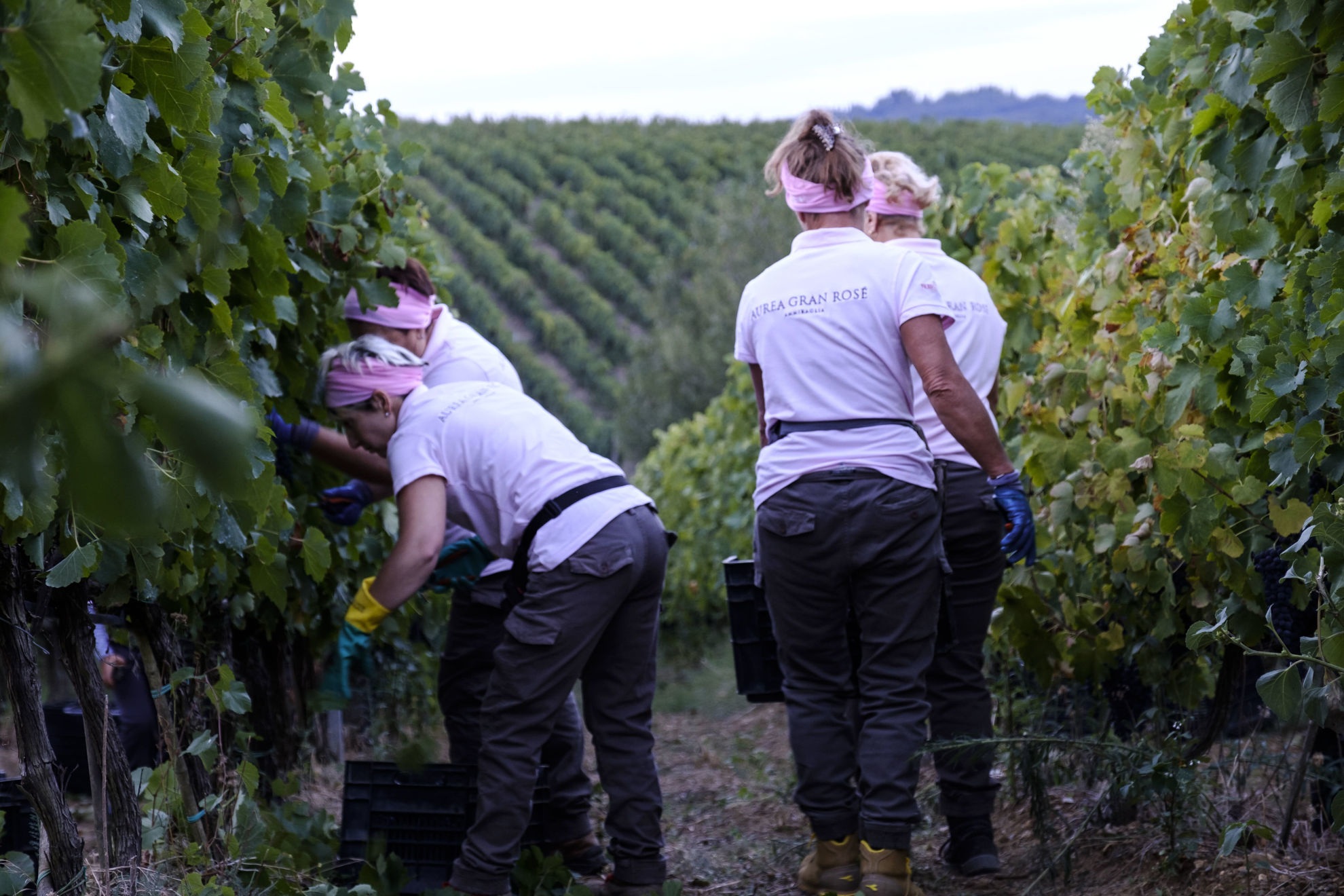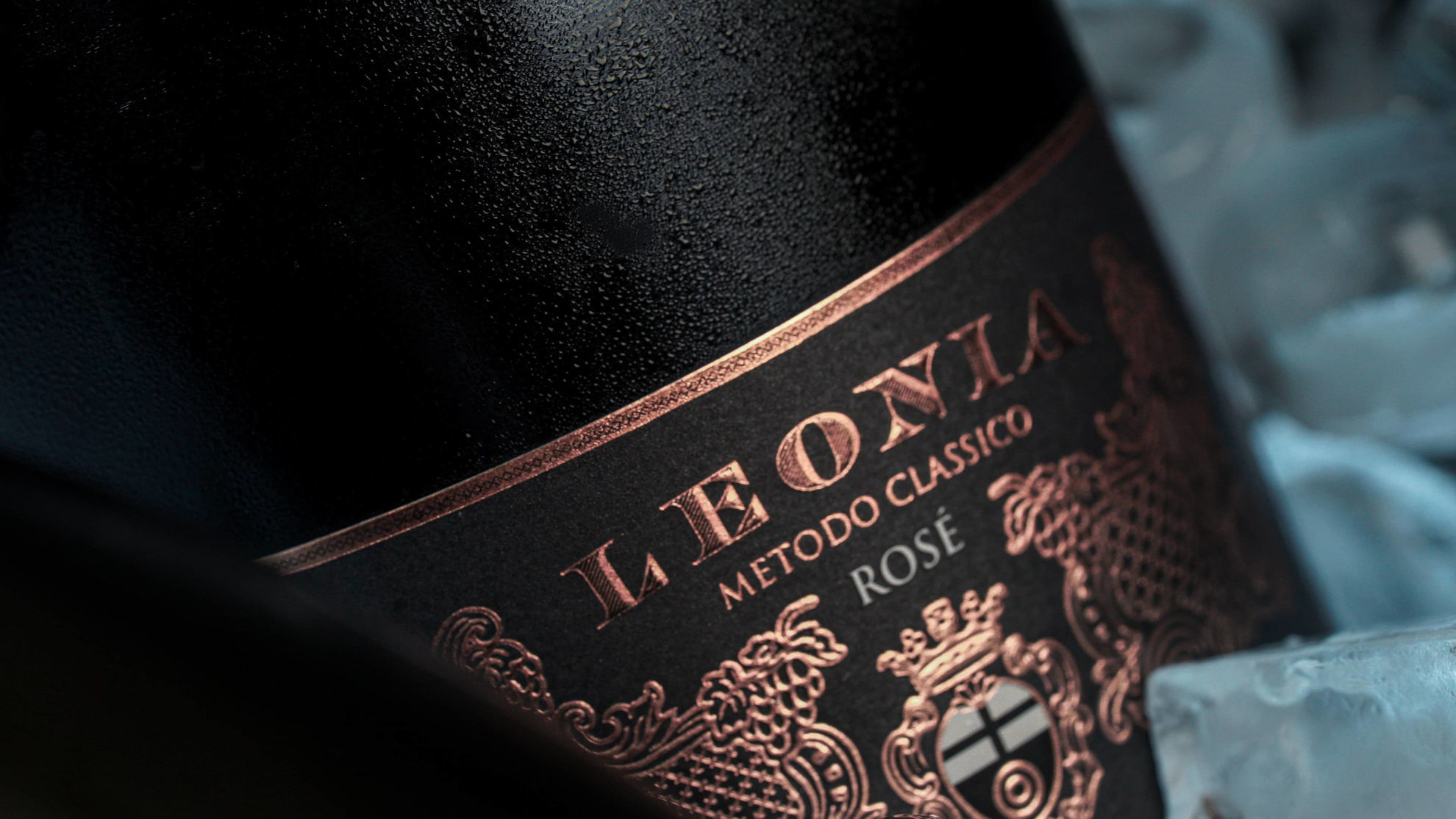 What to eat with rosé wine
With regard to pairing, rosé is particularly versatile and can range from classic pairings with fish dishes, both raw and cooked, shellfish, crustaceans, and caviar, to the entire range of Italian first courses and cured meats.
Pairings with white meat and soft cheeses should also be tried.
Pairings with red meat are more difficult to find, especially in areas of production of very structured rosés such as Puglia and Abruzzo.
Even more versatile are the sparkling wines made following the classic method based on Pinot Noir, which can be used throughout the whole meal.
Frescobaldi rosé wines
In Tuscany, Frescobaldi produces four charming varieties of high-quality rosé wines.
Leonia Pomino DOC millesimato is a 100% Pinot Noir, aged for over 40 months on noble yeasts. It is recognizable for its extremely fine bead and gustatory clarity that places it at the top of the quality range for Tuscan sparkling wines.
Aurea Gran Rosé is a cuvée of wines aged for at least 16 months in tonneaux and the result of the vinification of the best Syrah vineyards located in the beautiful and bright Tenuta dell'Ammiraglia in the Maremma Toscana. This precious rosé in its blend contains as much as 30% Vermentino, the grape variety that gives further elegance and freshness to a rosé that has elegance in its DNA. The rosé for true connoisseurs.
At Ammiraglia, Frescobaldi also produces Alìe, a Syrah-based rosé with small additions of Vermentino, a true success in the world of Tuscan rosés, very clear, pleasantly complex with citrus notes and hints of wild strawberries, with aromatic nuances that make it overwhelming for a very wide audience. The rosé of vineyards overlooking the Tyrrhenian Sea.
Finally, the Rèmole Rosé, a rosé Merlot that comes from the heart of Tuscany, in the Villa of Rèmole, is not subjected to maceration or malolactic fermentation. Its colour is a delicate pink, tending towards crystalline. On the nose, it recalls raspberry and cherry, while on the palate, it is persuasive with the right acidic note that leaves a pleasant freshness.
© 2020 Copyright Marchesi Frescobaldi Tax Code - VAT - registration in the Florence Business Register 01770300489, fully paid-up share capital € 14.021.067
info@frescobaldi.it
|+39 055/27141